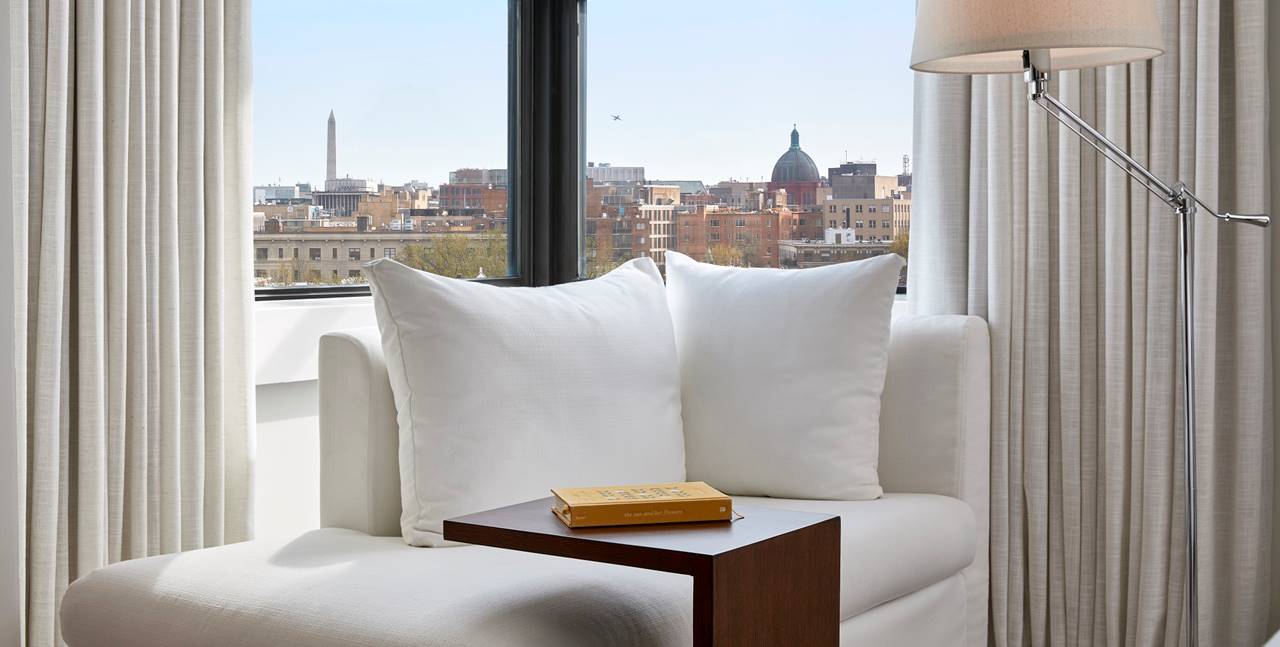 Frequently asked questions
What times are check in and check out?
Check-in is from 4PM. Check-out is by 12PM.
Is there the option for early check-in?
Sadly, early check-in is not guaranteed - however we're happy to accommodate requests whenever possible.
Is there the option for late check-out?
Late check-out is available on request but is subject to availability.
Do you offer room service?
Yes, we offer in room dining at Lyle.
Breakfast
Monday - Friday - 7am - 10am
Saturday & Sunday -  7:30am-10am

Brunch 
Saturday & Sunday - 11am - 3pm
Lunch 
Monday - Friday - 11am - 3pm
Dinner
Sunday - Thurs - 5pm - 10pm
Friday & Saturday - 5pm - 11pm


Is it possible to arrange additional amenities or gifts?
Our Reception team are happy to help with these requests, get in touch with them before your stay.
Are your rooms wheelchair accessible?
We have 7 rooms that are wheelchair accessible. Please book these in advance due to their availability.
Can you provide cribs?
Lyle is completely family friendly and we can provide cribs on request. Please advise the team if you need one in advance of your stay.
Do you have international power adaptors?
You can find international power adaptors with our Reception Team.
Do you have parking?
We offer valet parking, priced at $64 per night before tax.
Do you offer a shuttle service?
We don't offer a shuttle service but our Reception Team can arrange private transportation for you.
Is breakfast included in my stay?
Breakfast isn't included, but available daily in Lyle's – our restaurant. We do offer bed and breakfast packages which you can book online or with our Reservations Team upon check-in.
Are you a dog friendly hotel?
We welcome your four-legged friends at Lyle. There is a non-refundable deposit of $100 required. We are proud to support City Dogs & City Kitties Rescue, a DC-based charity that rescues adoptable cats and dogs in overcrowded and high-kill shelters offering a lifeline to as many of these wonderful animals as possible. We donate $5 from every pet stay fee to this brilliant charity. Please see Terms & Conditions page for more information. 
Due to DC requirements, pets are not permitted in our restaurants or bar spaces.
What features are included in the rooms?
All of our rooms have Nespresso® Coffee and Espresso machines and 49-53" Samsung TVs with Chromecast compatibility- for custom streaming, smart outlets located bedside and by workspaces.  All bathrooms offer D.S. and Durga 'Debaser' bath amenities with notes of Fig, Coconut Milk, Tonka Bean and Dry Blond Woods.
What is included in the Kitchenette Rooms
Our rooms with kitchenettes are designed to offer ample space to enhance your stay. Nespresso machines,  and mini fridges are included in the room and microwaves are available upon request. China, cutlery and glassware is provided in all guest rooms. 
Does Lyle have a gym?
Our 775 sq. ft gym is located on the lower level of the hotel and features Lifetime Fitness Treadmills, a Peloton bike, free weights, mat and stretch equipment, fitness studio, chilled water and fresh towels.  The gym is open 24 hours each day and accessible with your room key card.
Can I buy a gift card?
Yes indeed.  We offer accommodation, dining and monetary Gift Cards online here. We think they make a rather lovely gift!