Whether visiting from upstate or down-under, life at Lyle is simple. Say goodbye to the noise of the outside world and hello to a completely relaxed place to call your own.

There's no place like Lyle.
The bedrooms at Lyle are comfortable and calming in neutral colors and feature natural materials including Burl wood art deco headboards, rattan seating and berber carpets. Our rooms feel inviting and residential, allowing you to feel completely at home during your time with us.
Lyle's is the perfect neighborhood restaurant and bar serving breakfast, brunch and dinner as well as familiar cocktails prepared with a gentle twist. You'll find seasonal, contemporary American fare paired with easy-going service. A restaurant of casual sophistication meant to bring together the community in the heart of Dupont Circle.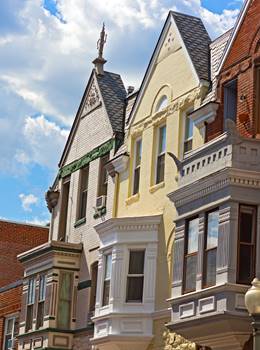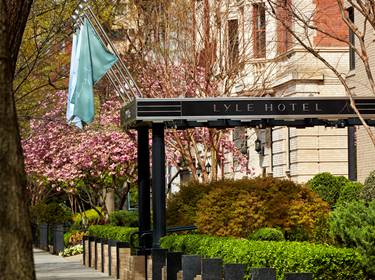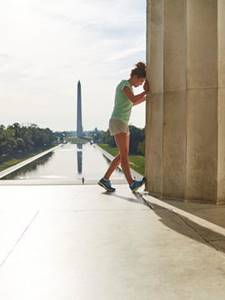 Much like Lyle, it's often said that Dupont Circle in Washington, D.C. 'offers a little something for everyone'. Our neighborhood offers a cool blend of historic homes, vibrant attractions, unique shops and exciting restaurants and bars. It's an area where everyone belongs and everyone can feel at home.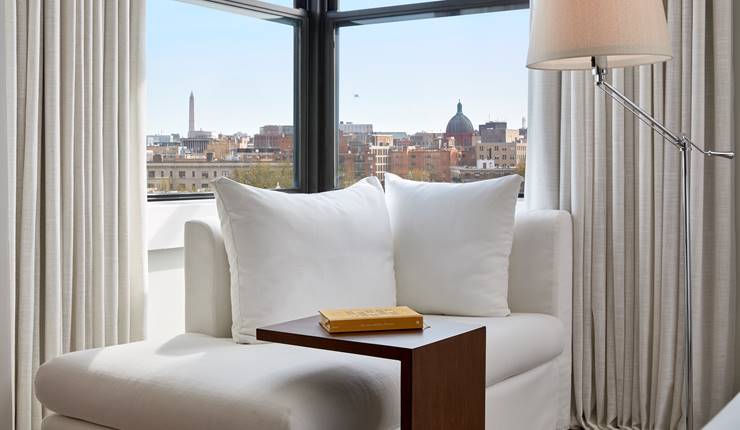 Join Lyle Loyalty, and access our book direct offer. Register today and you'll always receive our very best rate when booking direct plus a 15% discount, $10 discount on valet parking and welcome drinks at our bar. 
Dupont Circle
Lyle is located in the heart of the Dupont Circle neighborhood in Washington, D.C. and offers a little something for everyone. Our neighborhood is home to historic buildings, global embassies, unique boutiques and shops and plenty of attractions. 



Meetings & Events
Our flexible meeting and private dining spaces are designed to host everything from intimate dinners to inspired meetings and events. From Lyle's Private Dining Room and the Parlor on the first floor to the Conservatory, Study and Drawing Room on the lower level, we can welcome groups from 6 up to 120 guests.
FIND OUT MORE